Your
Stuff
is
Often
Enough
Let us guide you through the home staging, interior redesign and all home decor related processes to get your home looking its best. Take a look at our featured services or keep scrolling to see all of our offerings.
Keep Scrolling For More Services
Home Staging Consultation & Services
Home staging involves preparing a residence to make it appeal to the highest number of potential buyers, often resulting in a quicker sale and for more money.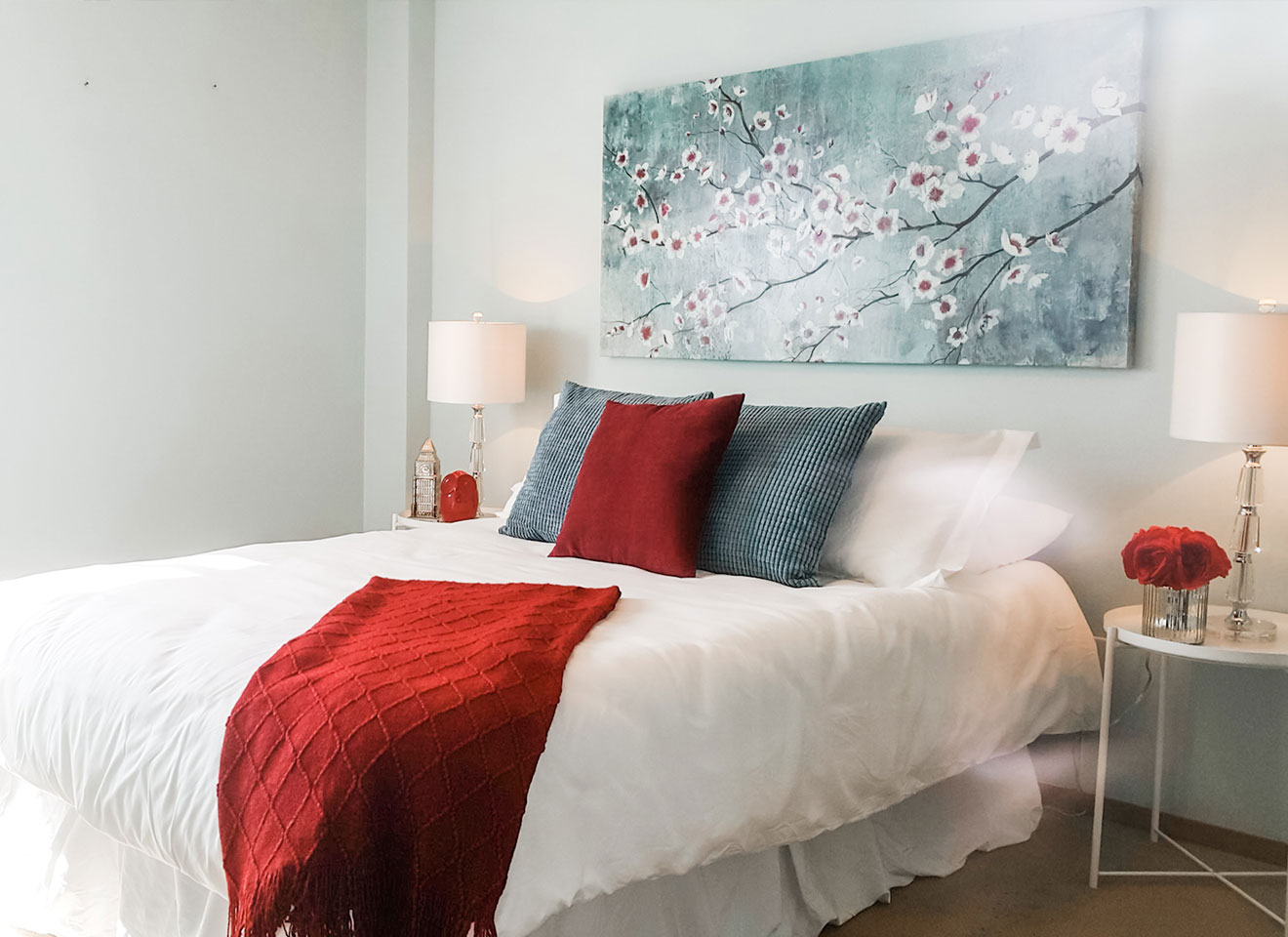 Pre-Listing Consultation
Together we will take an extensive walk-thru of the property and discuss recommendations on de-cluttering/de-personalizing, focal points, furniture layout, organizing, cleaning & repairs, paint color selection, artwork, accents and accessories.
Pre-listing Consultation (up to 2 Hours) – $200
Occupied Home Staging
After the pre-listing consultation and recommended homeowner's homework has been completed, we will return to the property and re-work the spaces utilizing as much of your existing furnishings as possible along with any supplemental items agreed to in the staging proposal.
Occupied Home Staging Services – Starting at $400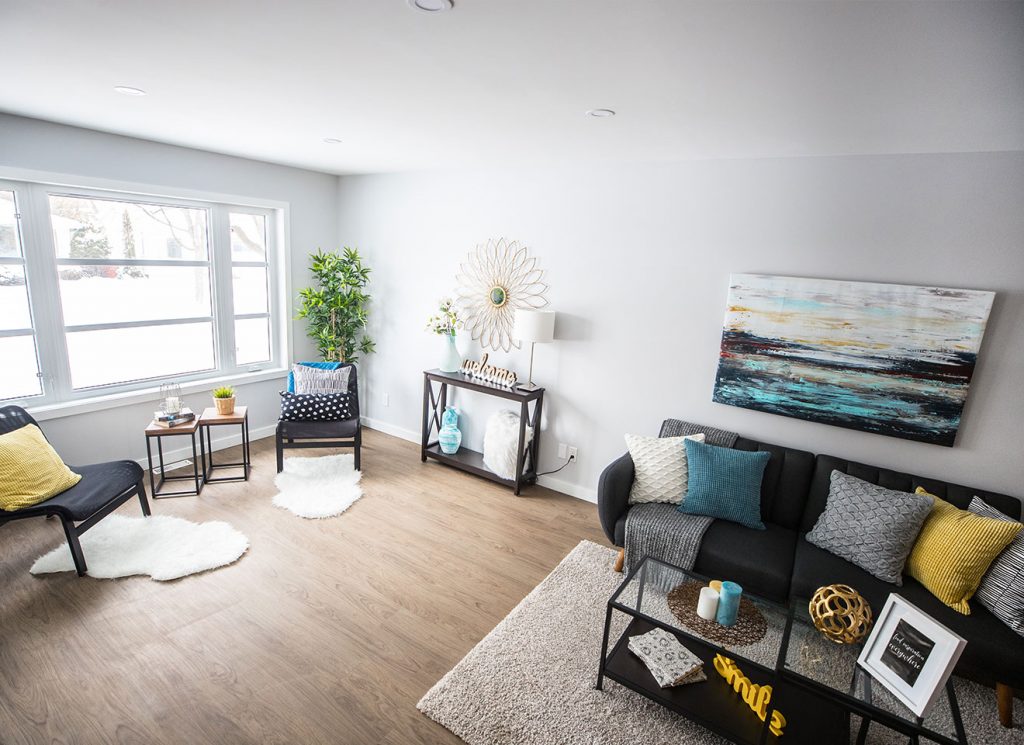 Following the consultation and implemented recommendations, we will return to the property to rearrange/restyle the space utilizing your existing items and/or bring in supplemental items to compliment the space.*
These services are only available to clients who have received a home staging or interior redesign consultation.
Pricing is based on homes under 2500 square feet. Service applies to main living spaces including Kitchen, Living Room, Dining Room, Master Bedroom, and  1 Bathroom. Additional charges will apply for larger homes or if additional rooms are required.
​*Monthly Staging Renewal Fee Applicable
Redesign Services
Interior Redesign is best described as thinking "outside of the box" to repurpose the items you currently have in your home to create brand new spaces.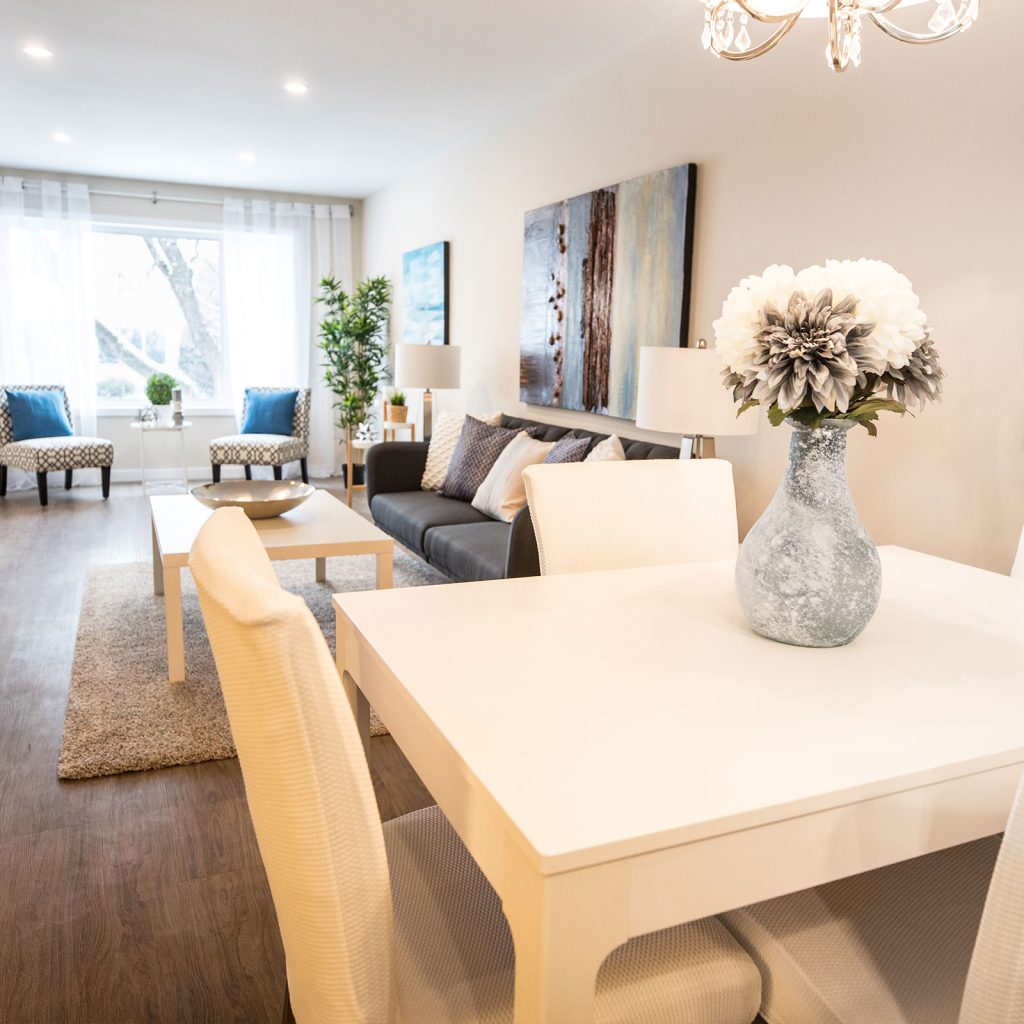 Interior Redesign
We will take a look at the current space to determine the function and design that will reflect your taste and lifestyle. Following the consultation, we will return to the property to rearrange/restyle the space utilizing your existing items.
Interior Redesign Consultation (up to 2 Hours) – $200
Interior Redesign Services – Starting at $400
View Redesign Portfolio
E-Design
E-design is a great way to provide a "sneak peek" of your space's end result before you begin your project - all from the comfort of home.
E-Design Concept Board
If you've been thinking about redesigning a space and don't know where to begin, we can help! E-Design is a cost-effective alternative for clients who want a professional's touch without the Full Design Service commitment.
E-Design Package – Starting at $400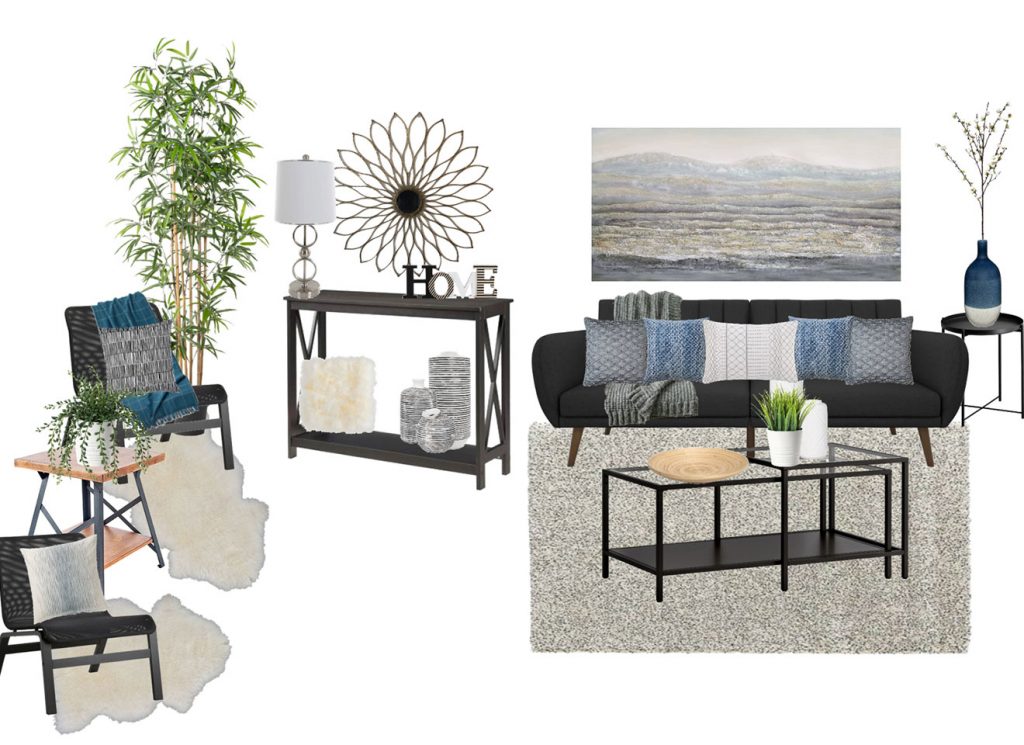 Your custom E-Design package will be sent to your inbox within 1 month and will include the following:
A Concept Board (to show furniture, color and accents)
A shopping list of where to find/purchase items
Two revisions are included in this package
You will be asked to provide a few items to help us provide a comprehensive design and learn more about your style and vision. These items can include:
Measurements of your room(s).
Notes about your style, taste, likes, dislikes and how the room(s) is going to be used.
Digital photos of the room(s).
Anything you've found online or in-store that you love.
Decluttering & Organizing
We will work with you to help sort through and identify the items you wish to keep, sell or donate. We can then organize your space in a way that best suits your needs.
Small space and whole home decluttering organization
We offer both whole home or individual space decluttering & organization services (such as kitchen pantry, linen closet, bedroom closets, drawers, etc). We provide practical storage solutions utilizing your existing furnishings and items, or we can assist with the purchase of supplies and/or a new organizational system as needed.
Our service process begins with an in-home or virtual consultation up to 1 hour where we will get together to tour your space(s) and:
Discuss your current challenges

Evaluate

your priorities

Establish your goals and discuss strategies and next steps to achieve them

Discuss your timeline and budget

Prepare and provide you with a Service Proposal/Agreement

Set a date and get started!
In-home or virtual consultation (up to 1 Hour) – $75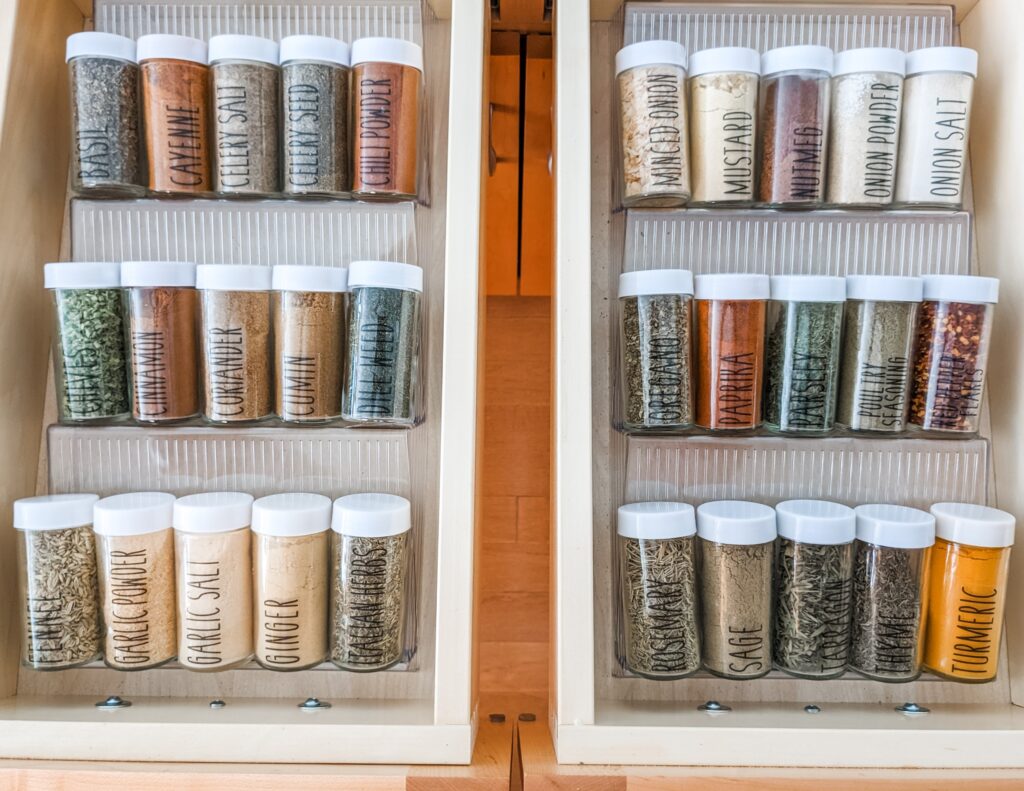 We offer both Hands-On and Virtual Organizing Services.
Lend Me a Hand
For those who need a little One-to-One support we have a hands-on in-person session. We will come in person and work with you to help de-clutter/organize a particular space(s).
Viva La Virtual
Through the use of technology (video calls, email) we will help you declutter and organize your space. It is similar to a hands-on session with the only difference being that you do the physical work with our guidance and support.
Hourly Rate –  $75 (minimum 3 hours per project)
Project Rate:
4 – 10 hours –  $60/hour
10+ hours – $45/hour
NOTE: All prices subject to GST. Supplies and products may be recommended and provided at an additional cost.
Additional Services
We're not limited to property staging & styling, e-design, and interior redesign; we're passionate about every aspect of making your home a beautiful and livable space.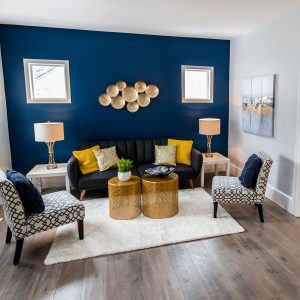 Colour Consultation
Up to 2 Hours - $200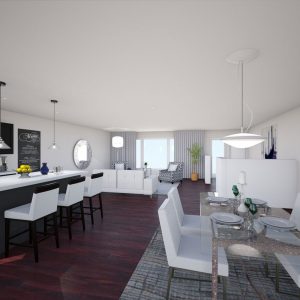 3D Virtual Concept
Starting at $300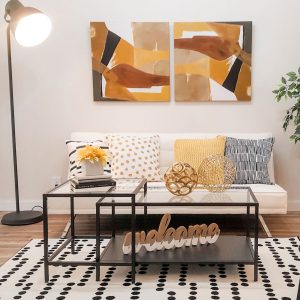 Shopping Services
$75 Per Hour